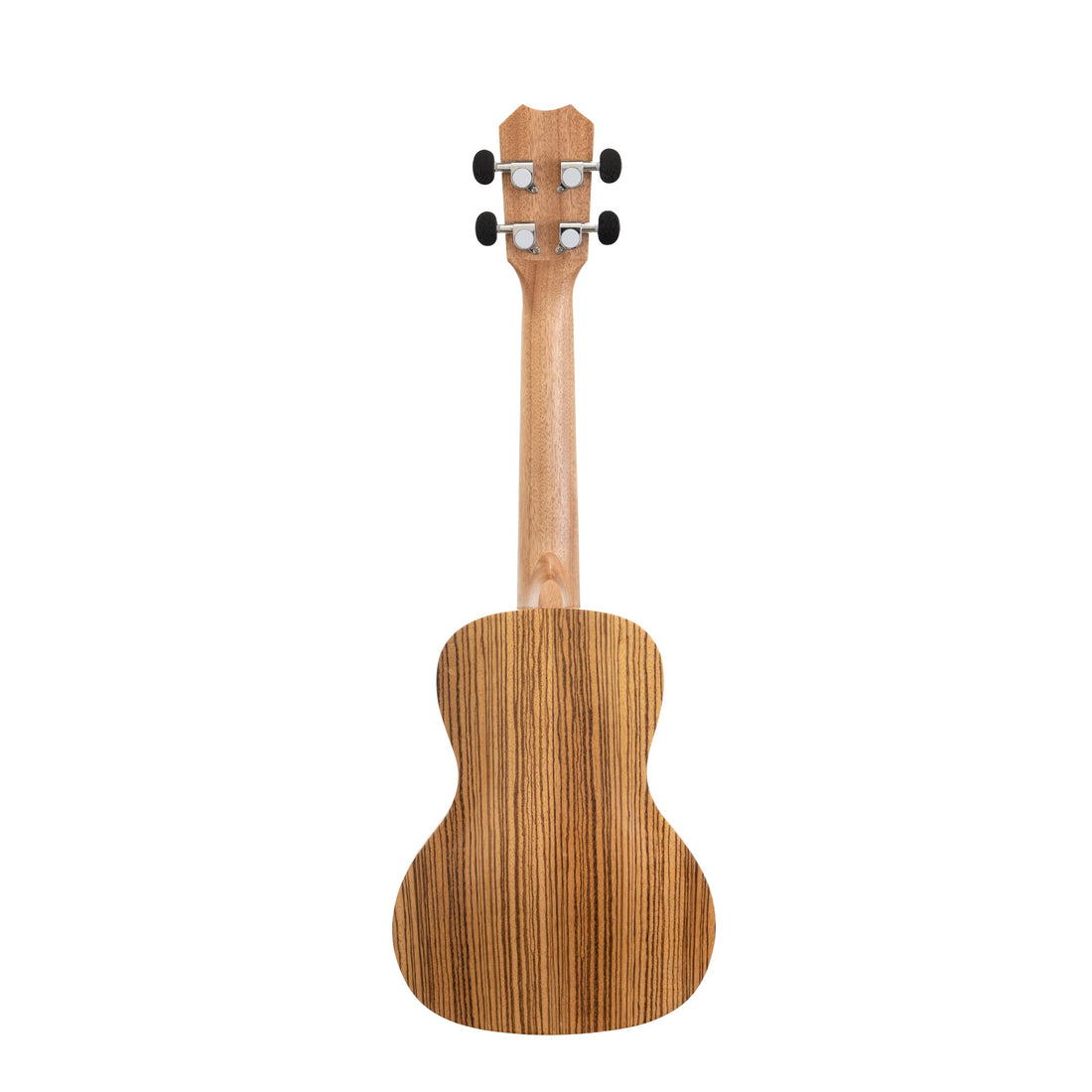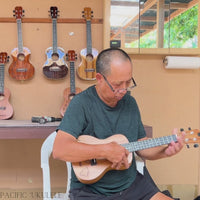 The unique zebra design is a lightweight and durable concert ukulele that is very eye-catching. The concert is a bit louder, more comfortable instrument for beginners and intermediate players. It has the familiar shape of a soprano ukulele but with the deeper tones preferred by many musicians. The concert-sized body is great for travel or taking on stage. Its warm sound and comfortable size make it a perfect first ukulele for children, or even adults looking to get started with playing music.

The zebra concert 'ukulele has a matte finish, 18 fret bars, is 24.5" in length. Best played by right-handed people.

Case is included with each instrument.
Body Material - Zebrawood

Neck Material - Mahogany

Fretboard Material - Rosewood

Bridge Material - Rosewood

Sandle and Nut Material - Oxbone

String Material Type - Aquila Super Nylgut®

After each use regularly clean the 'ukulele with a microfiber cloth. Keep it dry and away from humidity and use a case when traveling.
Clean strings with a microfiber cloth, or soft cotton cloth after each session. Once strings are worn down, replace with new strings. New strings need to be loosened by carefully stretching them out. Read more
Standard delivery usually takes around 4 business days. Please note that 'ukuleles are shipped from Hawai'i and shipping time begins once carrier pick up the package.
Note: Customized products may take longer to arrive, as each instrument requires individual laser engraving.
We offer a full refund when the product has not been opened and/or is unused within 30 days of receiving it.
'Ukuleles that have been customized are not eligible for refunds.
Any returns must be in the original packaging with proof of purchase. Read more